About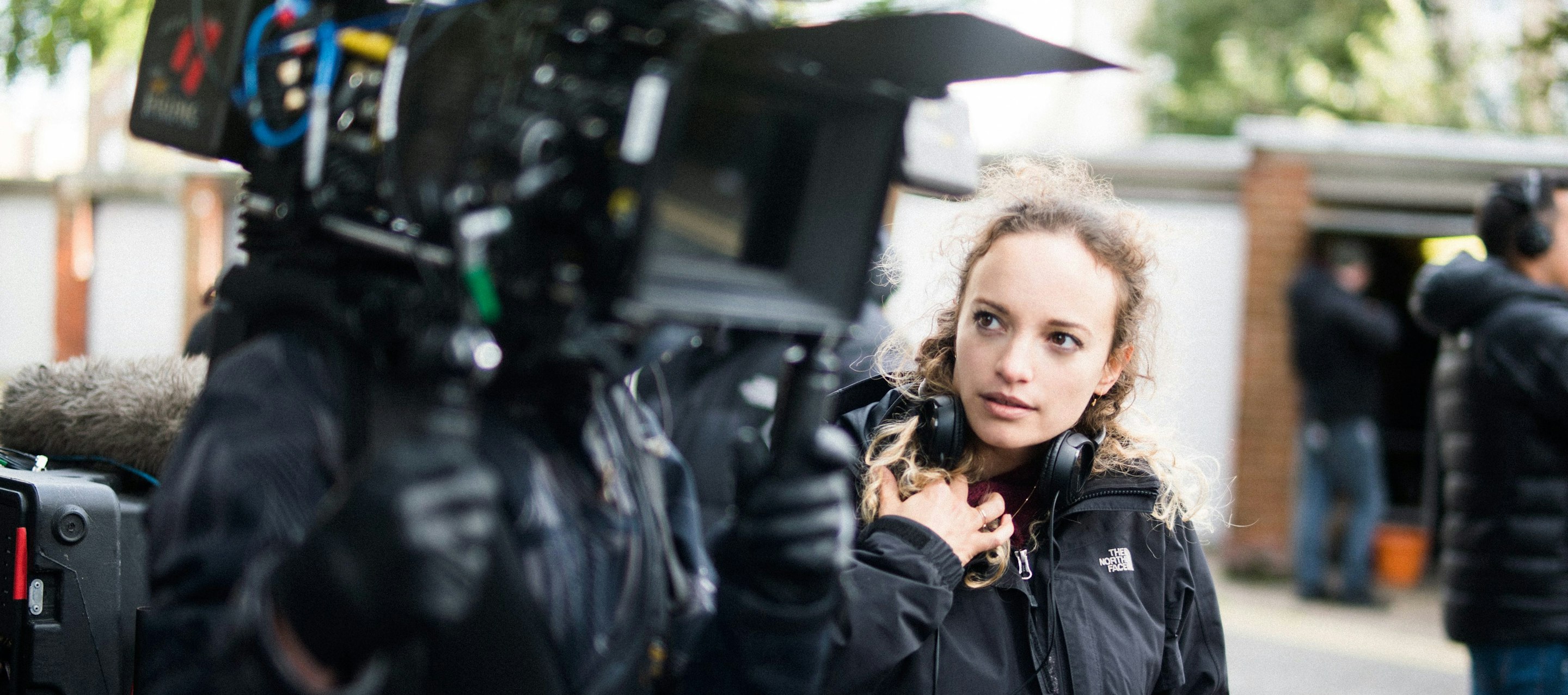 Ella is an award-winning film and TV director based in London. She won 'Best Comedy Director' at the RTS Craft Awards 2020 for her work directing the second series of ENTERPRICE (BBC3/Fudge Park). She has been nominated again this year for Series Two of BACK TO LIFE (BBC3/Showtime/Two Brothers). Enterprice was also nominated for a Broadcast Digital Award for Best Comedy Programme, where Ella's comedy miniseries FULLY BLOWN (BBC3/Studio 71) was also nominated for Best Short-Form Scripted.

Ella recently directed the final block of new comedy-horror THE BABY for Sky/HBO with Sister Pictures, on which she is also an Associate Producer. Other television work includes BBC One comedy pilot PANDEMONIUM, written by Tom Basden for BBC Studios, now being made into a full series; BEHIND THE FILTER a TX BBC3 pilot with Big Talk Productions; as well as a comedy tasters for BBC and Channel 4.

Ella's short films have played at festivals internationally including Aesthetica, Phoenix, LOCO, Cambridge and Encounters. Her most recent short film 'Miss Fortunate' by writer Molly O'Shea, starring Alex Lawther and Ben Whishaw, is currently playing at festivals.

Ella has co-created several series which are in development with production companies, including a sci-fi YA drama that won the BAFTA Rocliffe New Writing Award, and a comedy series with NBCUniversal.

Ella has been mentored by BAFTA-winning director Becky Martin (Veep, Succession) through BFI Network's BAFTA Crew scheme, and has also taken part in BFI Network@LFF and Berlinale Talents.

Ella began her career as a professional actress and has also worked extensively as a Script Editor, including on the first two series of David Farr's 8x1hr Amazon show 'Hanna'. She has a double first in History from Cambridge University.

Ella is rep'd in the UK by Abby Singer and Emma Obank at Casarotto Ramsay & Associates and in the USA by Larry Salz, Lucinda Moorhead & Amanda Hymson at UTA.